If you're here, you're probably considering mountain homes in Virginia. Maybe just trying to decide if Virginia is the right place for you? Lucky for you, we've compiled a list of 3 great reasons to come live in the blue ridge mountains of Virginia.
3 Great Reasons to Live in the Mountains
First thing: Adventure is Never Far Away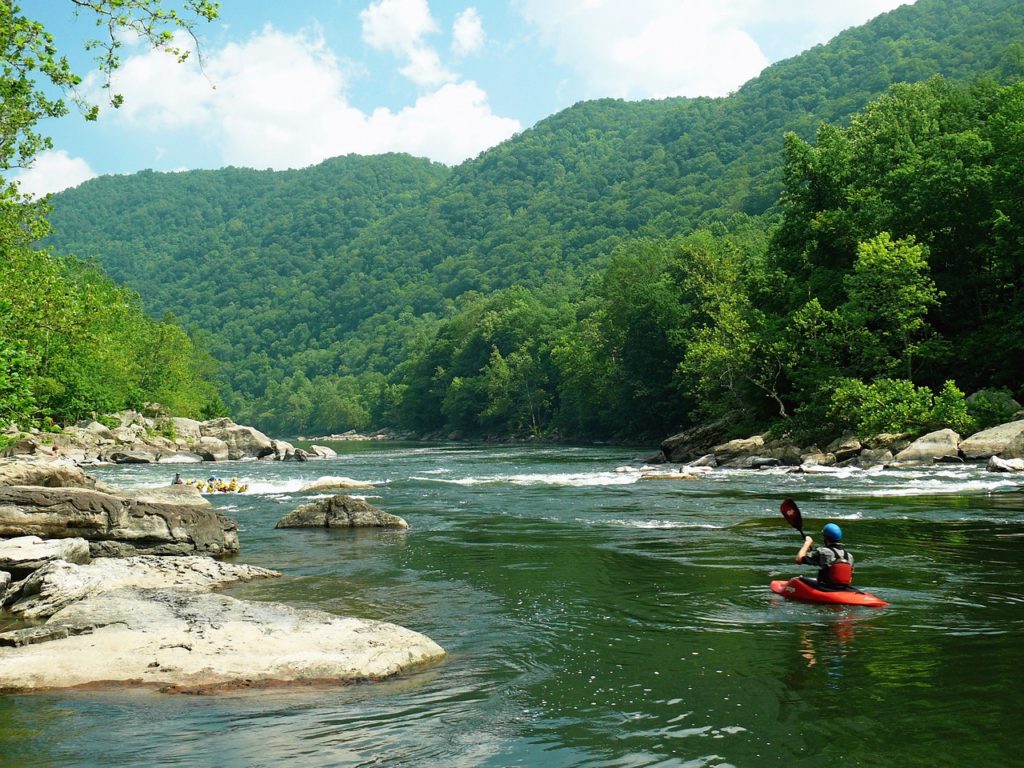 Outdoor recreation & fun, many of our properties have trout streams for fishing, plenty of land for exploring or hunting, and are never far from the Blue Ridge Parkway. You're also never far from great local fishing spots, the New River Trail, and other nature trails & reserves.
Great eats & drinks, our region has plenty of fine dining, unique wineries, craft beer, and good 'ole small town eateries. Have a drink & enjoy a live show at a brewpub in Wytheville, VA, visit an Italian-style Winery in Floyd, VA, or visit some classic spots in downtown Galax, VA.
Support your local main street! You'll find great local shops on every corner, unique local art, and locally made food & fresh produce!
Still close to the city, you're only approximately an hour from great shopping malls, and the bigger cities of Winston-Salem, NC and Christiansburg, VA.
Anyone who lives here will tell you this, nothing beats a quiet evening here. Hearing a running stream, seeing awe-inspiring mountains, beautiful sunsets, and the stars! However that's not all there is to see…
Virginia Mountain Land for Sale
Looking for land to develop or build your dream home on? We list premier mountain land in existing developments, and have plenty of pictures to help you get a feel.
It's Pretty Here… The Sights
The New River, this ancient river cuts a path through our region, enjoy the view, participate in activities like fishing or kayaking, or visit Claytor Lake! (Claytor Lake is formed by a dam on the New River)
Blue Ridge Parkway, whether you're looking for a short-drive or an adventure, the Blue Ridge Parkway offers glorious sights! Plus you're less than an hour away from the parkway in most parts of SWVA!
Grayson Highlands State Park is famous for beautiful sights, views of surrounding mountains, and great heights! It offers views of alpine-like peaks more than 5,000 feet high. It also accomodates horses and is home to wild ponies!
Your land, finally when you're done with the adventures out and about, you can return to your home w/ the same views, views that are all yours. On that note, are you looking for homes w/ large acreage? Click here to view our homes.
Artisan Lifestyles – Small-Town Life
West Jefferson – Murals & art galleries, local cheese, and more!
Chestnut Creek School of the Arts – A beautiful gallery of local folk art, sculptures, and more! Plus always interesting art lessons, woodworking lessons, and a bit of local culture through unique crafts!
Wayne Henderson – Wayne's a famous fingerpicking guitarist from Grayson County, VA! Every year you'll hear traditional & bluegrass tunes at the Wayne Henderson Festival in Mouth of Wilson, VA.
Local Goods & Farmers Markets – Explore the towns and farmers markets to find fresh local produce, locally made wine, beer, spirits, and many more of our rich exports.
Where are "The Mountains?"
By the way, are you wondering which part of the mountains we're talking about here? It turns out, there are tons of places to call home here, each one different from the next, from the Town of Independence to a property right near the Grayson Highlands State Park, to the home of the Fiddlers Convention, Galax VA. Learn more about the area, explore some of our local businesses, and find things to do. (And if you want a home that's got a ton of land, we can help there too!)
Check Out These Mountain Homes in Virginia
Click here to explore land and homes in or near the Grayson Highlands!
Thanks!
Thanks for joining us for this tour of the area. We'd love it if you'd share this article on social media!